6 DAY SNOW FIX
DEPARTING MONDAY/FRIDAY
Escape the city on a snow trip with Oz Snow on our 6 Day Snow Fix! This tour departs Fridays or Mondays letting you choose which days work for you. Take the stress out of planning your snow trip and let Oz Snow organise the entire week for you from transportation to meals. We also have an Oz Snow Pack which includes lift passes and gear hire for a discounted rate. Experience snow in Australia and ski Perisher or Thredbo, you choose!
Buses depart Friday/Monday evening's from Sydney's Central Station, Western Forecourt Coach Area at 5:30pm and Canberra, Jolimont Centre at 9:30pm, returning late Thursday/Sunday night.
At present, lift passes will need to be purchased directly from the mountain until further notice!
Looking for a shorter trip? Check out our 2 Day Weekend and 3 day snow trips!
*2022 BUS LIFT PASS PRICING TO BE ANNOUNCED*
SNOWY VALLEY JINDABYNE 6 DAY SNOW FIX

From

$749

per person

Includes:

• 6x Nights accommodation at Snowy Valley Jindabyne

• Ski or Snowboard Hire

(Own your own gear? Opt out and save $50!)

• Transport to Thredbo by bus and Perisher via the ski tube

• All transport from Sydney/Canberra to the snow

• National park fees

• 2x 3 course dinner

• Breakfast daily
RIVER INN THREDBO 6 DAY SNOW FIX

From

$849pp

per person

Includes:

• 6x Nights accommodation at River Inn Thredbo

• Ski or Snowboard Hire

(Own your own gear? Opt out and save $50!)

• Access to ski Perisher via the ski tube

• All transport from Sydney/Canberra to the snow

• National park fees

• 2x 3 course dinner

• Breakfast daily
TRAVELLING AS A GROUP
We have special deals for 10 or more people so contact us using the button below and we will arrange your group bus trip!
GROUP (10+) QUOTE
Choose to stay at the Snowy Valley in Jindabyne or ski-in ski-out at the River Inn in Thredbo. All pricing options are below for you to quote and book your stay instantly!
| | | |
| --- | --- | --- |
| | (10-26 June & 29 August - 25 September) | |
| | | |
| | | |
| | | |
| | | |
| --- | --- | --- |
| | (10-26 June & 9-25 September) | |
| | | |
| | | |
| | | |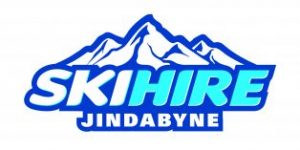 All equipment is provided through Ski Hire Jindabyne conveniently located on-site in Jindabyne and backed up by our On Snow workshop on snow at Thredbo. Choose from a wide selection of quality equipment including carve skis, performance skis, strap in snowboards and performance Burton Snowboards as well as clothing hire!
6 DAY CLOTHING HIRE
Jacket/Pants Hire & Goggles

Jacket/Pants Hire

incl. Goggles & Gloves
Frequently Asked Questions
Australia Snow Bus Trips FAQ
Is there an age limit for this Australian snow trip?
Yes, everyone must be at least 15 years old to travel on our bus trips.
On the coach packages do we stop for dinner?
Yes, we stop for dinner on the way to and from Sydney which is at your own expense.
Do I need to bring a towel?
No, you are provided with one shower towel for your stay with us.
Does the bus have a toilet?
Most of our buses have toilets.
What time does the bus leave Snowy Valley in the mornings?
The bus leaves at 8.00am and takes about 40min to get to Thredbo. If you are choose to ski Perisher you will be dropped at the Ski Tube on the way.
Do you serve vegetarian meals?
We have vegetarian options available at all included meals.
What time does the bus leave Thredbo in the afternoons?
The bus leaves around 5.00pm
What kind of clothes should I bring?
Something that will keep you warm and is comfortable for during the day and casual going out clothes for the nights as there is a bar onsite
How many people are in the rooms?
The share rooms are mostly 4 – 7 share. We have larger rooms for groups and you can also upgrade to be in your own room.
How much luggage can I bring?
You will be traveling on a full size coach so can bring one large luggage and a ski/snowboard bag if you have it.
Do you go to Thredbo or Perisher?
You can decide to ski Thredbo or Perisher. if you would like to ski Perisher you can be dropped off at the ski tube in the morning (a train that takes you to Perisher) and picked up on the way home.
Are lift passes included?
No, all lift passes and gear hire are purchased on the bus.
What is a lift pass?
A lift pass allows you to get onto the chair lift which takes you to the top of the mountain so you can ski down.
What does Ski or Snowboard hire include?
Ski hire includes standard skis, poles, and boots
Snowboard hire includes standard snowboard, bindings and boots.
What do lessons include?
If you purchase lessons with your lift ticket you will get the same amount of lessons that your pass is. Ex 2 Day Lift Ticket = 2 Lessons. Lessons are each morning and are group beginner lessons.
Do I have to purchase the OZ Snow Pack?
No, if you have your own gear and/or lift passes you are more than welcome to bring them along.
What time does the bus get back to Sydney / Canberra?
The bus gets back to Canberra Jollimont Centre around 8.00pm and Sydney Central Station around 11.30pm depending on road conditions.
Can I buy lift passes and gear when I book my snow trip?
When you receive your confirmation there will be a link included for you to pre-purchase any lift passes and gear hire for your trip.
Do I need to go on the bus?
Yes, since you are booking a bus trip you must be on the bus. We have self drive packages if you wish to drive yourself.
When do I need to book by?
The tours usually fill up 2 weeks before the departure date* Depending on the Australian snow forecast this can change and trips can be booked out for weeks in advance.
Are the rooms female and male only?
No, all our rooms are mixed with females and males in the same room.
Can you drink on the bus?
Yes, you can bring drinks if you would like to – the bus will not be stopping at the bottle shop anymore.
Snowy Valley is famous for its breathtaking vantage point and magnificent views of Lake Jindabyne. Lodge-style accommodation is offered with many features and facilities. Snowy Valley is conveniently located close to both Thredbo and Perisher Blue Ski Fields.
Snowy Valley Facilities
Indoor Heated Pool
Sauna
Onsite Ski Hire & Accessories Shop
Bar
Live Entertainment & Karaoke
Lake View Bistro
Drying Room
ATM
Onsite Parking
Room Facilities
En-suite or 2 Rooms Share 1 Bathroom
Centrally Heated
Television
Linen Provided
The River Inn, Thredbo is a modern deluxe property – and the only ski-in, ski-out hotel resort accommodation in Thredbo, with direct access to Friday Flat which is the meeting point for all lessons. The hotel boasts one of the most convenient locations in Thredbo situated directly opposite and the Gunbarrel Quad Chairlift immediately behind the hotel. The River Inn has a variety of different ensuited hotel rooms.
River Inn Facilities
Guest lounge with fireplace
Sauna
Rustic Themed Bar and Restaurant
Beer Garden
Ski in and out access
Guest Laundry
Live Entertainment
Internet access
Drying room
ATM
Access to overnight parking
 Luggage Storage room
Room Facilities
Private E-suited Rooms
Centrally Heated
Television with DVD Player
Linen Provided
Security Card Access
Mini Fridge
King / Twin En suite (2-3 Share)
These rooms generally consist of a king bed, however they can arranged with 2 single beds on request. Some rooms contain an additional sofa bed. They have an en suite bathroom, TV, microwave, fridge and radiator heating. Can sleep up to 3 people.
King / Trundle Rooms (4 Share)
Perfect for small groups looking for easy access to the slopes. These rooms consist of one king bed (or twin singles) and 2 trundle beds. Each has an en suite bathroom, TV, microwave, and fridge. These rooms can sleep a family or group of 4 people.
Perfect for larger groups and solo travellers looking for easy access to the slopes. These rooms consist of 2 singles beds, a set of bunk beds and 2 trundle beds. Each has an en suite bathroom, TV and fridge. Some rooms are self-contained and contain a kitchenette with stove top and utensils. Generally, these rooms can sleep 5-7 people.